Draconis Lacrimae, The Player's Handbook
Designed by
P.G. Howlin
Published by
a.pass,
2021
With contributions by Sabina Urraca, Florence Shaw, Roi Pardo, Heidi Smith, Federico Protto and Nacho G. Riaza.
The publication consists of two parts:
"Draconis Lacrimae. The Player's Handbook" (A5, 160 pages), divided in three chapters: Character Building, World Building and Role-Playing.
"Draconis Lacrimae. After action report" (A5, 8 pages). A booklet that accompanies the book. An after action report contains the stories created during a game. This booklet is a draft of the fiction and characters created while playing Draconis Lacrimae.
The book can be purchased here:
Rile space (Brussels)
a.pass Brussels
Tienda Solidaria de La Casa Encendida, Madrid
Books Peckham
, London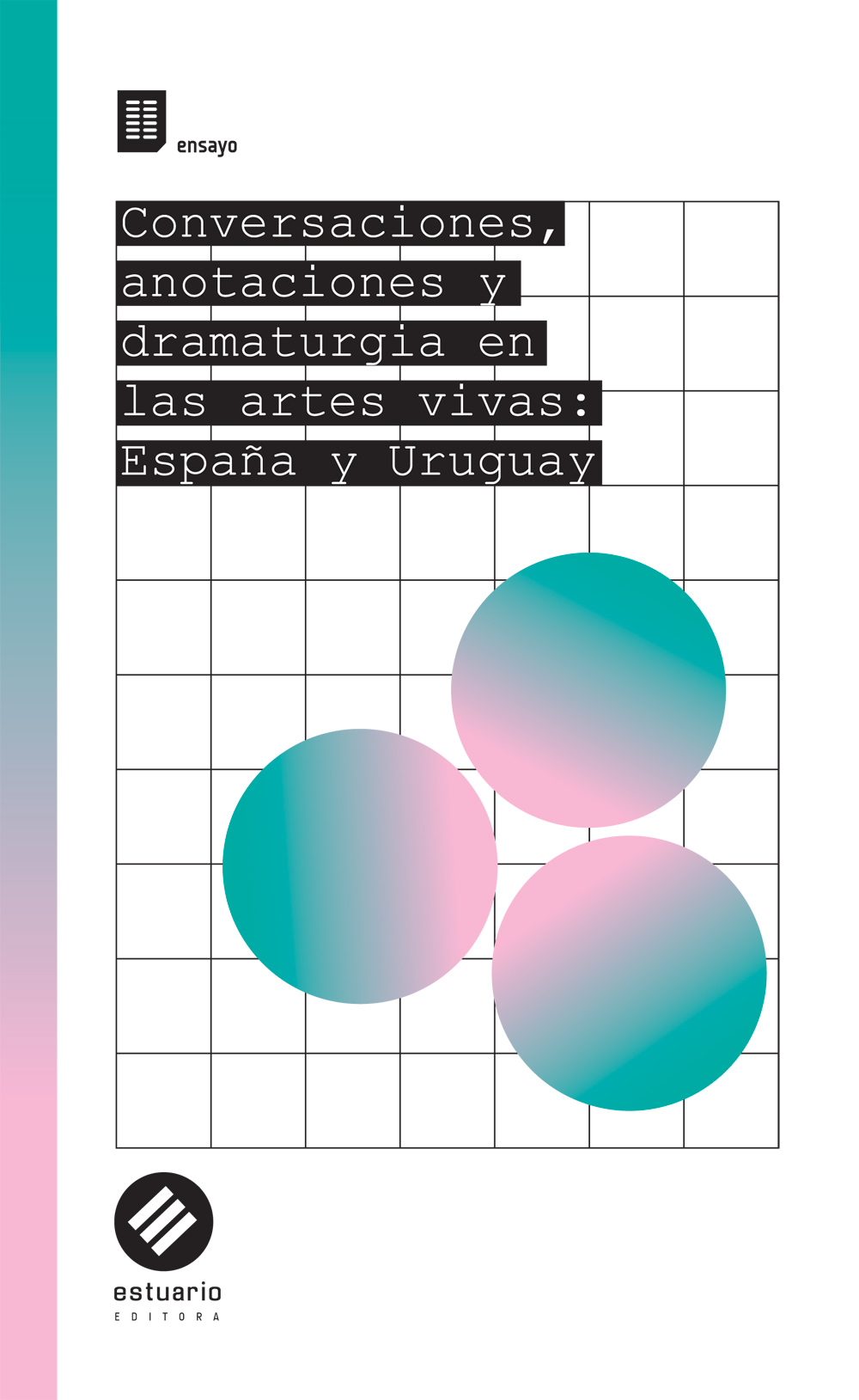 Conversaciones, anotaciones y dramaturgia en las artes vivas: España y Uruguay
The essay
danza-ficción
by Pablo Lilienfeld is included in this publication alongside texts by La Ribot, Dora García, Juan Domínguez, Paz Rojo and Aimar Pérez Galí among others.
danza-ficción
is an essay about dance and language; choreography and power; fiction and automation. It resamples ideas from Rosi Braidotti, Laboria Cuboniks, Bojana Cvejić, Sadie Plant, Tristan García or Jaime Conde-Salazar in order to trace a discontinuous route through the many faces of artistic research.
2019. Languages: Spanish.
Published by Estuario Editora (Montevideo) and AECID.
Digital copy
here.
Cómo engendrar a tu dragón

A lecture-concert about dragons and other collectively created creatures. Taking as a starting point our work and the tools offered by speculative fiction, we address questions about transindividuality, the post-human and non-hegemonic ways of narrating ourselves.

2019. Languages: Spanish with English captions
Hosted by Centro de Arte 2 de Mayo (Móstoles, Madrid) as part of the educational program Universidad Popular.



Haizebegi - Revue annuelle d'Anthropologie de la Musique
A publication accompanying the festival
Haizebegi - Les mondes de la musique,
Bayonne.
Haizebegi
festival is dedicated to world music and those who create it. It takes place in Bayonne (in the French Basque Country) and focuses on the alliance between music and social sciences through concerts, films, public debates and workshops. The 2019 edition of the festival and its publication were dedicated to the culture of the selknam people. We were invited to participate with
Songs of Hain
.
2019. Languages: French, Basque and Spanish.
Published by Munduko Musiken Etxea and Institut ARI (CNRS, Bayonne).
Digital copy
here
Songs of Hain exhibition catalogue
The catalogue includes commisioned texts by cuator and art researcher Luisa Fuentes Guaza; anthropologist and archaeologist Estela Mansur; ethno-aesthetics scholar Margarita Alvarado; art and sound researcher José Luis Espejo.
Reintegrating what belongs to us: The fluic body as epistemic tool.
Luisa Fuentes Guaza.
Hain, the rite of initiation of the Selk'nam from Tierra del Fuego.
María Estela Mansur.
The photographic fantasy of an ethnographer. Construction and assembly of an imaginary.
Margarita Alvarado Pérez.
The magical and the subjective. Three Selk'nam chant recordings 1907/1923/1966.
José Luis Espejo.
2017. Languages: Spanish and English
Published by Museo de Arte Contemporáneo Gas Natural Fenosa, A Coruña.
Digital copy
here
Desiderata
A publication that reflects on the queer communities and the world of libraries. A rare book born out of the cataloging labels of libraries. An attempt to think our desires to be.
Desiderata is a collective publication with contributions by Cabello/Carceller, María Salgado, Alejandro Simón, Alejandría Cinque, Javier Pérez Iglesias, Jesús Bravo, Mafe Moscoso, Raisa Maudit, Jesús Alcaide, Andrés Senra, Aimar Pérez Gali, Equipo Palomar and Pablo Lilienfeld + Federico Vladimir among others.
2015 Ed. Alejandro Simón
Languages: Spanish.
Published by Desiderata Editorial, with the support of Intermediae Matadero and Biblioteca Facultad de Bellas Artes UCM, Madrid.
Digital copy
here.